Cody Martin, RaySecur's Director of Mail Security, will be speaking at the 6th annual Executive Security & Close Protection Technology Forum.
The day-long virtual conference for security professionals is presented by CTG Intelligence.
Cody will be presenting on a topic crucial to physical security, especially as so many are working from home or secondary offices.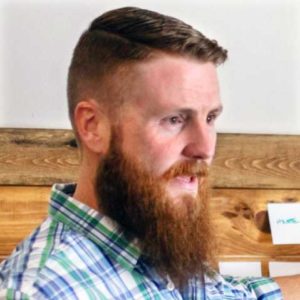 Protecting Executives at Home & Office:
Innovative Technology for Enhanced Mail Security
Cody's presentation will join several other close protection-related talks, including some cutting-edge subjects:
Corporate Security Modernization
Future of ESRM Strategies
Risk in Secure Transportation
Pre-Incident Security/Prevention and
Post-Incident Resilience
Jan 27-28th — Reserve your Spot
Join Cody and 30+ other security speakers. Pick up your Full Conference Pass today.
Previous CTG Intelligence Events
RaySecur CEO Alex Sappok Ph.D. and CSO Will Plummer spoke at a CTG Intelligence virtual event in 2020.
Alex and Will spoke at CTG's 4th annual Physical Cyber Convergence Forum, in August of 2020.
Their presentation was Protecting the Edge of your Corporate Infrastructure, and included a mail screening demonstration, using RaySecur's MailSecur system.
Please reserve your spot for the 2021 event and join Cody Martin for an educational session on mail security.
We hope to see you there!