Complete solution. Simple pricing.
RaySecur delivers a complete mail security solution for a simple monthly subscription price.
Essentials, Professional, and Enterprise solutions are available to best meet the unique needs of your organization.

All of our subscription plans include EODSecur, our 24/7/365 dedicated dangerous mail expert support service.
Plans cover all service and warranties for the equipment for the duration of the subscription.
For those organizations who prefer to purchase equipment, purchase options are also available.

Direct Line: 617-855-9938
Toll Free: 844-729-7328

RaySecur is an approved GSA contractor.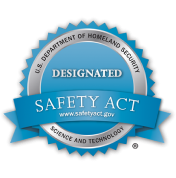 The United States Department of Homeland Security (DHS) has designated MailSecur as a Qualified Anti-Terrorism Technology (QATT).
Why should only one office have
safe mail?
MailSecur is revolutionizing mail inspection by eliminating cost and
technical skills as barriers to affordable, reliable mail screening.

MailSecur is the first scalable solution to ensure that all of your sites are
protected.