This webinar examines the nature of mail-borne threats and a comprehensive mail security program to protect these people.
Executives and prominent individuals face a barrage of mail threats. This webinar discusses a new technology to detect these threats, and how the technology fits into a comprehensive mail security program.
This is a joint AS Solution/RaySecur webinar on the role of mail security in executive protection.
The AS Solution team discusses the nature of mail-borne threats that executives and other prominent individuals face.
Alex Sappok and Will Plummer of RaySecur discuss a new type of technology: mmWave technology used in mail-borne threats detection.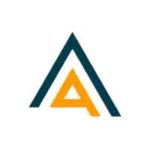 AS Solution
Executive Protection & Security Agency
The AS Solution team has decades of experience in executive protection, physical security, and security operations management, with clients in over 65 countries.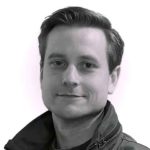 Alex Sappok, Ph.D.
Chief Executive Officer, RaySecur
Alex previously founded and was CEO of FST, an MIT startup, developing advanced radio frequency sensors, acquired by CTS Corporation. He holds a Ph.D. from MIT and has over a dozen patents.
Will Plummer
Chief Security Officer, RaySecur
Will's 25-year career with the US Army spans service as Master EOD Technician and managing EOD Operations for all of Southeast Asia. He holds a Master's Degree in National Security from the Naval War College.

AS Solution is a global security company, dedicated to keeping its clients safe, happy, and productive. It specializes in Executive Protection services for corporations. It also serves high net worth individuals, family offices, NGOs, celebrities, and embassies.

RaySecur developed, manufactures, and sells MailSecur: the most advanced mail screener using safe mmWave technology. MailSecur can detect more and smaller mail-borne threats than any other scanner. AS Solution is a RaySecur partner.
The Nature of Mail-Borne Threats
Why do mail threats matter to an Executive Protection program?
The last numbers from 2018 from the US Bomb Data center documented more than 600 explosions related to parcels and letters — 25% of which were directed at residential targets.
That matters because executive protection almost always includes residential security at family offices.
Biological, chemical, and white powder threats are all increasing in frequency. And these parcels, whether they contain harmful threats or just disruptive hoaxes, are relatively easy to execute and can be difficult to trace these threats back to their perpetrator.
Given these vulnerabilities, we believe that mail screening will play an increasingly vital role in comprehensive executive protection programs and any corporate security program.
Mail Security in the Protective Circle
So-called "last mile" delivery only increases the risk. Anybody can start a delivery service and show up to a home in their own personal vehicle without any identification, uniform, or FedEx/UPS/DHL badged car.
There is a huge flow of post and packages delivered to to homes and businesses. Because these mail streams are largely anonymous, the the risk of detection is very low for those who wish to do the harm.
A comprehensive Executive Protection program would be incomplete without mail screening. Today, technology is playing a bigger and bigger role in executive protection.
Thus, EP agents have to be more and more tech-savvy. That's one of the many reasons that AS Solution has partnered with RaySecur, and deployed their MailSecur screening device.
Mail-borne threats are a growing EP concern, as illustrated by the graphs on this slide. The value of orders placed online has grown tremendously since February of 2020—an indicator that shipping and delivery are growing steadily.
Suspicious and unattended packages have almost doubled since 2014. We haven't been able to pull any numbers for 2019 or 20 yet, but they've been growing about 16% or 18% per year up till this point, and we expect that to continue.
Last mile transportation options are increasingly outsourced to contractors. 24% of these delivery contractors so far are non-compliant.
We've all seen it—regular cars without any badges or placards. Anyone can start their own mail delivery service and just use their private car to drop off. 
As many people transition to a permanent work-from-home setup, these threats are increasingly redirected to places of residence: what used to be delivered to the office will now come straight to your front door.
Risks Associated with Mail Threats
The list of risks connected to mail threats is longer than you may think.
Of course, the most obvious risk is to physical well-being. Victims can be hurt in the process, due to explosives, acids, or dangerous powers—whatever they might contain.
Second, there's psychological well-being. Even in cases involving hoax powders like flour, sugar, or other pranks, victims often experience a psychological reaction. This is even more likely as threats arrive at places of residence, especially if family is involved.
Third, there are the direct and indirect financial costs. It's often quite costly to shut down mailrooms or offices, and even more so to fully decontaminate a building.
Lastly, consider the reputational cost to the brand. Anytime a CDC crew arrives in hazmat suits, it's sure to make the news. With that dramatic aerial coverage of evacuated homes or offices come additional security concerns and public embarrassment.
Use Cases for Mail Screening
Mail reaches everywhere, and thus mail security matters everywhere.
Mail screening devices like the MailSecur belong in corporate offices or campuses, residential home, and even private jets and yachts of ultra high-net-worth clients, as part of their aviation or maritime security programs.
That's a major part of what makes the MailSecur system great—it's portable, it's plug-and-play, and it require much training. 
RaySecur customers can deploy their MailSecur systems anywhere and everywhere in their security programs.
mmWave Mail Threat Detection
The problem that EP firms can solve with the MailSecur system is: how to catch and mitigate these kinds of mail threats early in the process.
With that in mind, Alex Sappok discusses how EP firms can close the mail security gap, and how mail security is an essential component of any comprehensive Executive Protection program.
The Last Physical Security Gap
The first step to closing the last physical security gap is defining the problem: understanding the gap exists.
Consider the protections surrounding the front door of a typical organization. In most cases, the front door is very well protected. Organizations may deploy multiple layers of security, often including ID badges, scanning technologies, and security guards.
But too often, the back door is left wide open. UPS, FedEx, and various postal services pull up to the back door, delivering parcels. Often those items are brought into the building and get delivered to their intended recipient without a second glance.
Another fitting analogy is email. 100% of those emails are scanned for viruses and malicious content, but often 0% of physical mail gets any kind of scanning.
The highest risks and most dangerous threat vectors are small items with no established chain of custody.
The small size is important because anything that meets the USPS blue drop box sizes—under 2 inches thick and weighing less than 10oz—can fit anonymously into any curbside drop box in the U.S.
Anonymous is another keyword, because anything bigger than that requires that a sender walk into a post office or a FedEx counter, complete a shipping label, identify themselves, and be captured on security camera.
That process deters bad actors, which means most mail threats are small and have no established chain of custody.
In the vast majority of cases, these parcels exhibit some type of unusual characteristics—if you know what to look for, these characteristics can be very helpful in weeding out these threats before they reach their intended target.
It's important to understand the common types of mail threats that are being delivered in this way. In the past, the major concerns were larger items that might contain explosives, weapons, and other kinds of contraband. These types of threats are typically quite easy to detect with x-ray.
On the other hand, the majority of mail threats, according to the US Postal Inspection Service, about 3,500 mail threats—about ten 10 per day—in the United States in 2019.
And the vast majority were things like powders, liquids, chemical, and other biological compounds—all typically shipped in small items and in small quantities that are difficult if not invisible to conventional technologies.
So it's the small items, containing powders and chemical/biological threats that we need to be most concerned with.
5 Pillars of Mail Security
In order to mitigate and address this problem, organizations need a holistic approach that addresses their unique needs. There is no one-size-fits-all or silver bullet solution.
There are, however, 5 pillars or fundamental components required to solve the mail security problem:
1. People
Security and mail screening teams are built around procedures and processes. But no team is perfect. These internal teams should leverage external support from expert resources.
2. Processes
Organizations need a robust set of Standard Operating Procedures that define best practices. Regardless of who's screening mail or where they're working, they're doing it the right way every time.
3. Intelligence
Organizations also need robust mail security training program to reinforce and educate personnel on those SOPs. Training material and SOPs must be updated as the threat picture evolves.
4. Technology
Mail security requires proper screening technology tailored to likely threats. Just we wouldn't use a sledgehammer to pound a nail into drywall, we need to use the right tool to detect the kind of mail threats that we're looking for.
5. Response Plan
And that should include emergency response plans that define procedures when suspicious a threatening items are detected.
With that framework in mind, consider the technology currently available to screen mail. There is a technology gap or mismatch in the current landscape.
This table on this slide shows data from US Department of Homeland Security Mail Screening Guidelines (PDF).
Highlighted here are the most common mail threats in the US: suspicious powders, chemical/biological agents, etc.
However, the tool most commonly used in the field to screen for physical items is x-ray. These x-ray systems are well-designed for explosives and weapons, but typically x-ray scanners don't do well with the types of mail threats that we're trying to mitigate.
That's where millimeter wave imaging comes in.
Millimeter wave imaging refers to terahertz frequencies in the radio frequency spectrum. That terahertz gap seen on this slide sits between radio waves and x-ray/visible light on that spectrum.
That middle-ground status of terahertz frequencies is important. Thanks to its position on the spectrum, it provides some unique capabilities for security imaging applications.
In the past, terahertz imaging and technologies were limited to high-tech applications like satellite imaging and communications. But RaySecur is changing that, and making mmWave technology accessible for enterprise security applications.
In the middle of this slide is an image of desktop-size scanner, which looks similar to a printer or photocopier. Operators can hold an item in the viewing deck and see right through it.
Another major advantage of mmWave imaging for security applications is the fact that it's safe. mmWaves do not emit ionizing radiation, as x-rays do. Therefore, mmWave scanners like the MailSecur can be used anywhere, without extensive training, licensing or permitting.
Further, they provide dynamic imaging, which allows operators to gain real-time feedback.
Unlike x-ray, where operators attempt to interpret a static, 2D image, the MailSecur is simple and intuitive: operators can rotate and manipulate the item to see what's inside.
Examples of mmWave Mail Screening
First, it's important to point out that the MailSecur will detect all the same threats and objects as x-ray machines do: guns, knives, explosives, etc.
But the MailSecur also detects items that would typically be missed by conventional screening tools like x-ray.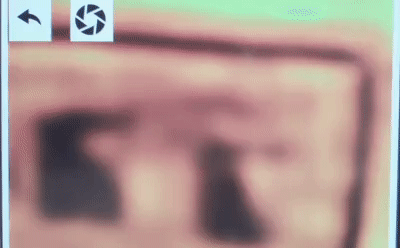 Shown here is a looped animation of one envelope containing two pouches filled with liquid and a second envelope containing small a amount of powder.
Without any training, an operator can clearly see two black shapes moving on the screen that resemble liquid, or a dark material moving in the corner of the second envelope, resembling powder.
These elements don't look like part of a standard letter. They're out-of-place, and so should raise suspicion.
These two additional slides will lead to US Dept. of Homeland Security resources and some of the European regulatory requirements around mail screening.
These documents help form the foundation for our mail security screening protocol, and we recommend them to all of our clients.
Shown here is a demonstration of the MailSecur mmWave mail screening system by RaySecur, delivered by Chief Security Officer Will Plummer.
Without any training, an operator can clearly see liquids, powders, and conventional threats.