This piece by our Chief Security Officer, Will Plummer, is republished from ASIS Security Management Magazine.
In the face of the Coronavirus pandemic, many companies shut down their offices and told people to work from home.
As they begin to re-open, companies will face three major hurdles in their mail centers.
Companies that are laying off people, cutting hours and wages, or have upset customers, may be targeted even more than usual by disgruntled current and former employees. Executives may be a particular target.
Companies must now successfully deal with a high volume of mail in a new environment and with an elevated threat level.
Rather take this article with you or email it to a friend? Download the PDF below.
We'll email you a link to grab the PDF of this article, totally free.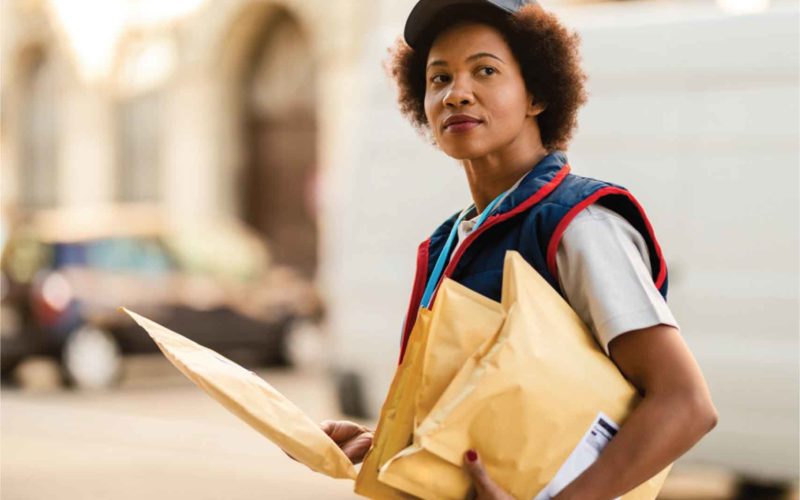 The Mail Overload Problem
Mail doesn't care about coronavirus. It has not stopped flowing and is backing up in trucks, blocking up facilities, and often just being dumped on the floors of empty offices.
Essential staff members manning the logistics functions including mail center operations have been handling the bare minimum amount required to keep the organization moving forward.
Companies need a plan to manage the problem they are about to walk back into.
After 9/11 and immediately following the anthrax letters, mail inside of Washington, DC required new levels of screening causing significant issues and lasting for months.
To solve the backlog, companies changed their stance on what they were going to deal with en masse and then shifted as needed.
The solutions used to mitigate the problem gives examples of what steps might be adopted to deal with today's mail challenge:
Pick a point in time to start screening either earliest or most recent unscreened mail based on the needs of the company.
Plan for increased logistical requirements; boxes may become pallets and require increased material handling equipment
Immediately remove mailers and media mail from delivery
Screen and remove all non-essential mail addressed "To" the company and not to an individual
Make management level decisions on who can pick up mail and when they are authorized to do so to avoid overloading the mail center
Adjust company policies and inform employees that personal mail sent to the company is not guaranteed for delivery.
Physical Workspace Changes
The Center for Disease Control's direction of a 6- and possibly as much as 13-foot separation between individuals applies to the workplace, too.
Sticking with a minimum of 6 feet of separation requires changes to the environment that needs support from management. Workers will need to wear PPE.
Direct contamination with coronavirus on the outside of mail that has been sitting around for weeks is not a concern; even the likelihood of contamination from newly arriving mail is very low.
Wearing gloves and then washing hands should provide sufficient protection.
Mail center tasks can no longer be looked at as simply administrative in function and need to be considered a safety issue for the organization en masse.
Because we, as a collective, depend on these functions for daily support, mundane functions are now critical:
Relocating and reconfiguring mail centers, and possibly dedicating workspaces to promote employee distancing
Preparation of mail reception sites to support easy decontamination and quick preparation for reuse for the next process
Shielding and physical separation of mailroom employees and customers when the 6-foot distancing cannot be maintained
Utilization of Personal Protective Equipment (PPE), including masks for handlers, while screening and delivering mail, and frequent glove changes are required to protect all employees
Assigning work areas with boundaries between them and "drop points" where employees can transfer packages between themselves while maintaining social distancing
Increasing dedicated handwashing stations; having hand sanitizer in each independent work area and not communally to increase individual health
Continuing to meet remotely even when all are at the same location
Rather take this article with you or email it to a friend? Download the PDF below.
We'll email you a link to grab the PDF of this article, totally free.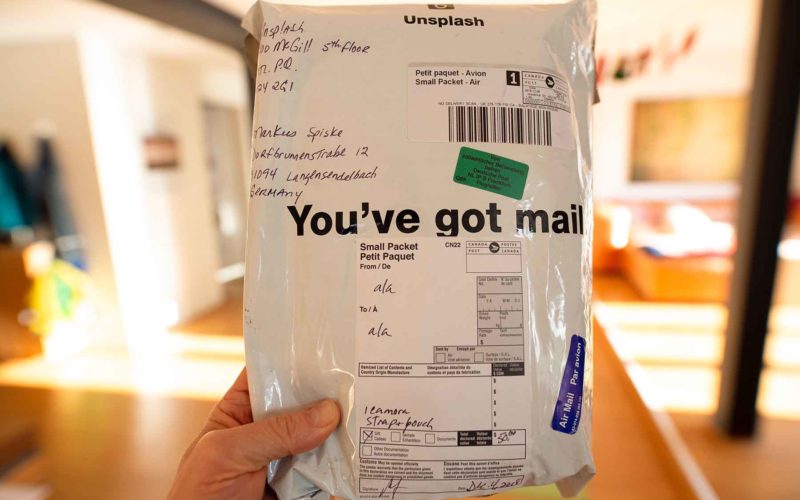 Adopting a Mail Security Protocol
With so many companies receiving mail-borne threats even in "normal" times, it's imperative for companies that don't have them to implement a comprehensive mail security program in this environment of heightened risk.
There are three key steps to detecting mail-borne threats:
1. Identify the chain of custody
People sending real or hoax threats to a company usually want to remain anonymous. The best way to do that is to mail a small package through a blue US Postal Service drop box; threats are far less likely to arrive via UPS, FedEx, etc.
The use of informal courier services by retailers is presenting another and new potential security threat since a bad actor may pose as one.
2. Recognize that size matters
Because the USPS requires that all packages more than .5 inch thick or heavier than 10 ounces be sent at a post office, most threats arrive in small packages.
Remember: these days a listening device targeted at the executive suite can be tiny.
3. Conduct visual inspections outside and in
If a suspicious letter or package arrives from an unknown source a visual screening can help you spot the most likely threats.
These often are missing a return address, have restrictive markings like "personal", have too much (hand-applied) postage, and so forth.
If, after doing this review, a letter or package raises red flags, you can use an X-ray mail scanner to look into large boxes.
For smaller packages a millimeter wave scanner, like RaySecur's MailSecur, can detect more and smaller threats than an X-ray scanner.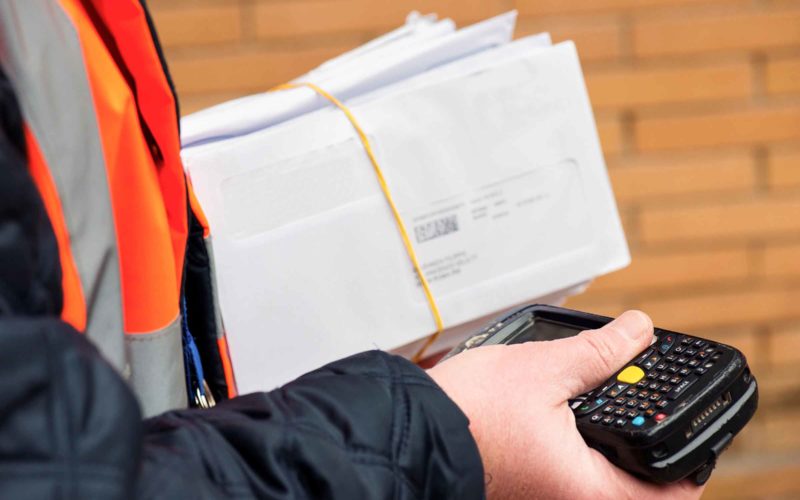 We may not be prepared, but we can be.
Most organizations don't have a comprehensive, standard operating procedure for these conditions and they shouldn't necessarily be expected to.
THAT'S OK!
These aren't "standard" times. How companies, organizations, and individuals deal with what is now the reality will define success and ultimately decide the outcome.
But now is the time to get a plan in place for re-opening. Success relies on communication between management and mail center staff.
The key is a meaningful and well thought-out process that involves all of the levels required to affect positive change and manage the inevitable frustrations of that change.
If set-in-stone rules are mandated from above, primarily negative outcomes will most likely arise.
On the other hand, if no guidance is provided and staff is left to fend for themselves all safety requirements might not be addressed.
The best way to manage this situation is to approach it as a team with the goals of safety for all and efficient mail center operations.
Step 1
Implement an initial plan involving enough staff members that will get the mail center open and begin workflows. Expect this to be, at best, an 80% solution between the organization and the staff.
Everyone involved, both management and mail center staff, should expect changes either with a major rewrite of the plan or tweaking the 20% to fine-tune a plan that worked pretty well out of the box.
Step 2
Plan for a time to step back and re-evaluate the situation as soon as enough information is available.
When re-assessing the initial plan, ensure that the players can speak to the problem and explain the conditions, and enforce or update policies to best solve the problems identified.
Avoid those who can do neither.
Step 3
Implement changes, identify key performance indicators and continually reassess. Continuously improve the mail center plans, policies, and procedures to keep moving up that initial 80% solution.
To keep the plan moving forward and to assist further re-assessments, key performance indicators (KPIs) should be established and monitored.
These indicators are best if they are tangible and apply to a specific problem they are designed to address.
Finally, and just as critical, is to continually reassess the effectiveness plan for both the management and the staff. This allows for minor adjustments and improvements as the new policy/plan becomes standardized within the organization.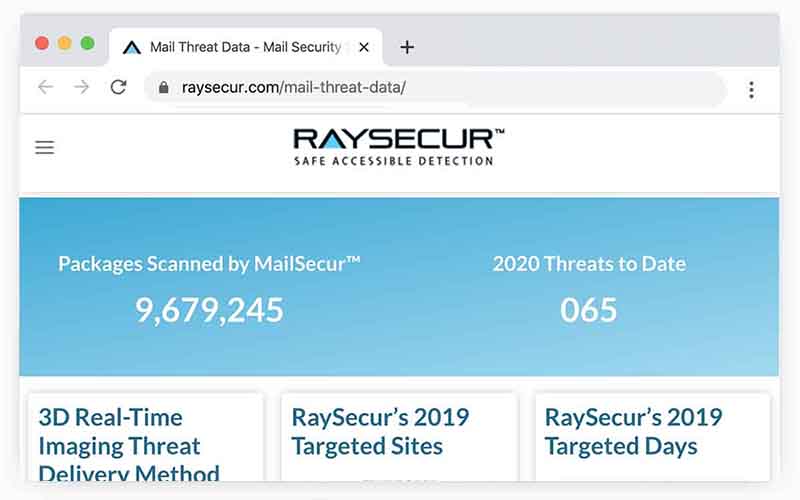 Finally!
While some, like Bill Gates, have been warning about the threat of a pandemic for years, every company has hundreds of potential threats to mitigate to be successful.
There is always another threat on the horizon and without a crystal ball that actually works there is no way to tell with 100 percent accuracy which will force change.
As the entire world enters this new reality we don't know exactly how this is going to work out or what changes are permanent and which are temporary.
The most important approaches for navigating the unknown are flexibility and patience grounded by the fact this is uncharted territory for all involved.
Although some might have an uneasy feeling about not going in with a definitive plan, now is the time to get ahead of the curve. Then being agile and expecting changes to that plan based on all available information is a solid course of action.
Mail centers everywhere are trying to work through the same set of problems.
Rather take this article with you or email it to a friend? Download the PDF right here.
We'll email you a link to grab the PDF of this article, totally free.