Mail Security Standard Operating Procedures
RaySecur provides experienced mail security experts to help companies develop SOPs.
Document mail threat detection and response protocols — proper mail security procedures for your entire organization.
The SOP developed provides an overview of the major building blocks which constitute a comprehensive Mail Security Program.
The corresponding documentation is structured to encompass global corporate-level standards that inform the site-specific requirements, to the extent specific sites have unique characteristics that must be considered.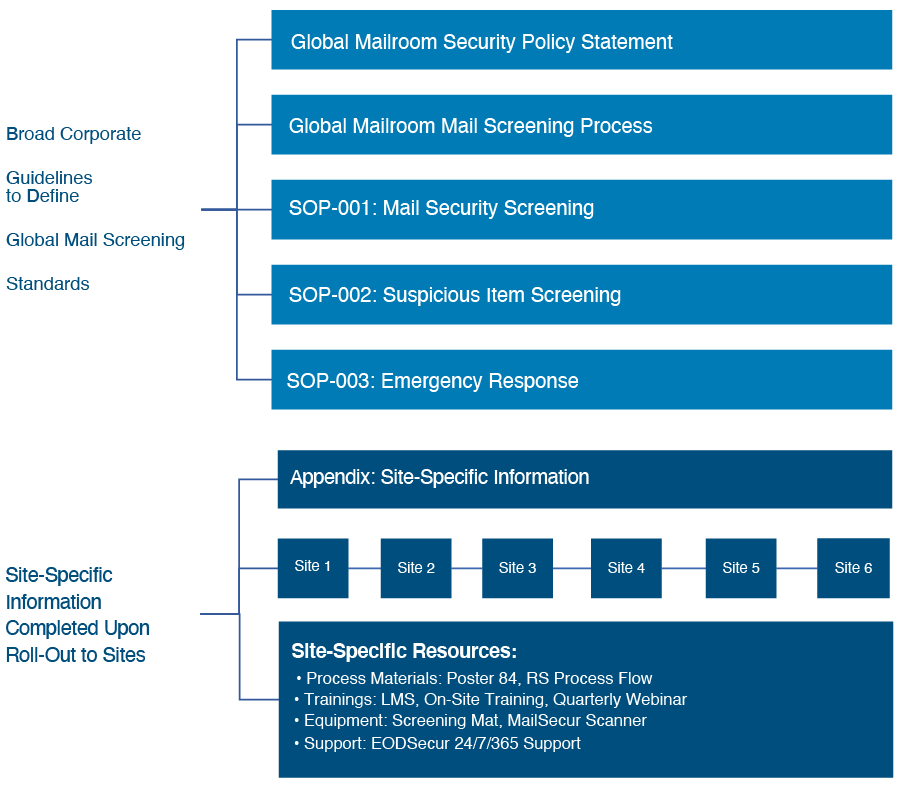 At a minimum, all sites are expected to adhere to the global mail screening standards, and site-specific guidelines may be considered in addition to those standards.
Site-specific guidelines are based on the site's risk profile, the physical layout of the facility, and any other unique requirements.
The mail security screening processes described in a RaySecur SOP have been developed based on industry best practices and guidelines consistent with the government standards and recommendations of the U.S. Department of Homeland Security, U.S. Postal Inspection Service, and the UK's Center for the Protection of National Infrastructure.