Integrated, Automated Security Screening
Combining the mail threat detection of MailSecur with the building security expertise of Johnson Controls Inc. closes mail screening vulnerabilities while also providing an improvement in building security management.
MailSecur + C-CURE integration provides security executives the ability to implement immediate and automated building operation responses uniquely tailored to specific threats.
An API enables plug-and-play integration with Johnson Controls security solutions, for automated and dynamic threat responses across building systems and seamless data sharing between.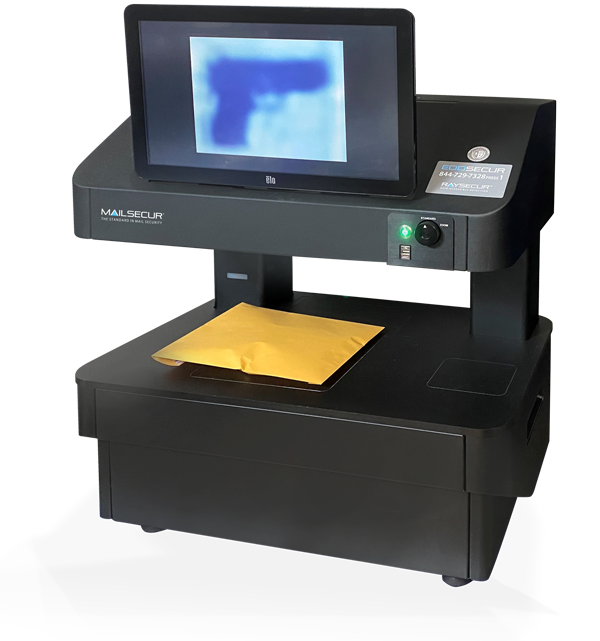 MailSecur + C-CURE in
Action
The world's first fully-integrated, automated response, physical screening solution using T-ray imaging technology.  MailSecur "sees inside" mail and parcels to detect hidden threats.  The C-CURE integration uses the scans to take automated actions across building systems to mitigate and stop these threats.
The MailSecur + C-CURE
Advantage
Automatic Threat Responses
Automated, situational appropriate responses
Custom API plug-and-play integration with JCI security solutions allows MailSecur scans to automatcially trigger configurable responses. 
Building systems can be configured to pro-actively and automatically perform system wide operations, such as pausing HVAC function to stop contaminant spread.
Scalable, Multiple Site Integration
Scalable, effective multi-site solution
MailSecur with C-CURE integration is easy to deploy and highly scalable for complete site coverage. 
MailSecur is the only scalable mail screening solution that can easily be deployed across multiple sites and geographies.
MailSecur is only 3 feet tall and wide. Set it up on a table with a standard power outlet.
Detects 9 out of 9 DHS designated substances

with live, full-motion image capture
Unlike static X-ray which can only detect 3 out of 9.
Real-time detection of the most ellusive threats including powders and liquids sent in letters and small packages, as well as letter bombs, hoaxes, and traditional CBRE threats.
Hands-on screening with safe T-ray technology
Eliminates personnel exposure to dangerous X-rays.
MailSecur operators do not need costly certification. And sites avoid the need for shielding and licensing for radiation management and safety programs.
Real-Time Investigative Response
Remote screening capabilities and 24-hour support
See something suspicious? The world's leading military-trained explosive ordnance disposal (EOD) experts are only a call away, 24×365. 
All systems support remote login for our EOD experts providing you with the same level of expertise as if our EODTechs are right there next to you in your mailroom.
Detects More, Smaller Threats than X-rays
300× more sensitive than X-ray scanners
That means MailSecur 
detects more and smaller threats than X-ray mail scanners
.

With just a slight movement, suspicious liquids and powders can be seen shifting on MailSecur's real-time video. Traditional threats are also revealed.
Keep your business running and your employees safe. Without lifting a finger.
With MailSecur + JCI C-CURE organizations improve their ability to respond to new threats – automatically and dynamically – while enhancing building security and performance.
In the event of a building lockdown or evacuation the MailSecur communications with the building's IoT systems, via the API, pauses the HVAC system preventing spread of contaminants or smoke.